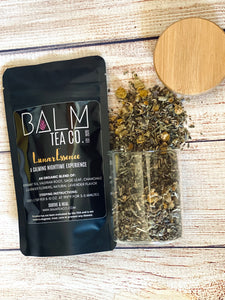 A CALMING NIGHTTIME EXPERIENCE
LUNARESSENCE is an organic blend of peppermint tea, valerian root, sage leaf, chamomile flowers, lavender flowers and natural lavender flavor.
It's time for bed (or you just want to relax), LUNARESSENCE is the train to get you there. The smell of this blend, alone, will put you straight into relaxation mode and drinking this will calm your body almost instantly. It truly is an experience worth tasting.
Now, look at the moon and sip into calmness!